#1 on Amazon's Hot New Releases in Children's Books! Nov 2015
Caterpillar and Snail: Go on a BIG Adventure
Ellen Jenny Watkins
Ages: PreSchool – Grade 3
About the Book
Caterpillar and Snail tells the tale of what happens when we discover that no adventure is too big or too small to undertake if it's what you're called to do.
The underlying story of friendship serves as the backdrop for the larger message; there is much to be discovered about life and ourselves when we set out to follow our hearts — even when we don't have all the answers or the perfect plan.
Children (baby – 8 years old) will respond to the characters' charm and the warm, luminous hues of the pastel drawings. The discussion questions provided will allow parents and teachers to start a conversation about the story's messages. Both will enjoy sharing the story again and again.
*A portion of the profits will go to BookSpring, a non-profit organization committed to providing reading experiences and resources to children and their families.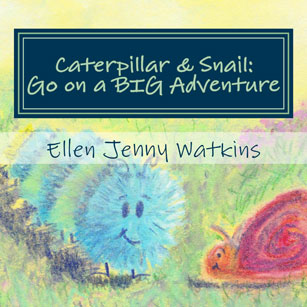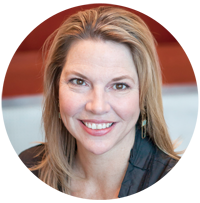 About the Author

Ellen Jenny Watkins' mission is to create a million nuggets of happiness in this world by creating fun art, and helping busy parents connect with their children and the important people in their lives. She likes adventures, dreams big and loves even bigger. She lives in Austin, TX, with her engineer husband, vivacious son, swimming dog… and the two fuzzy guinea pigs.
More images from the book Caterpillar and Snail: Go on a BIG Adventure
Click to view larger size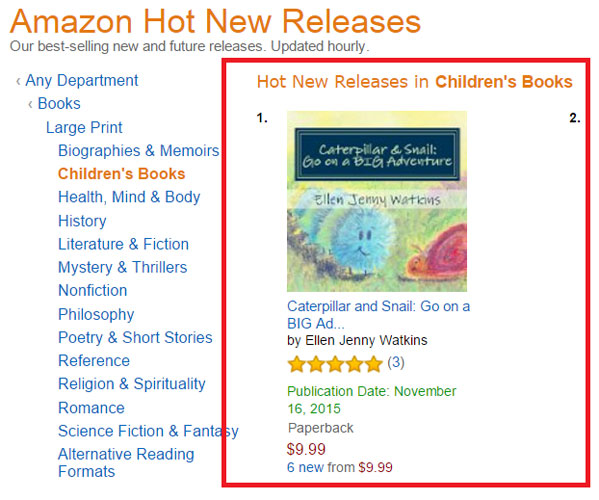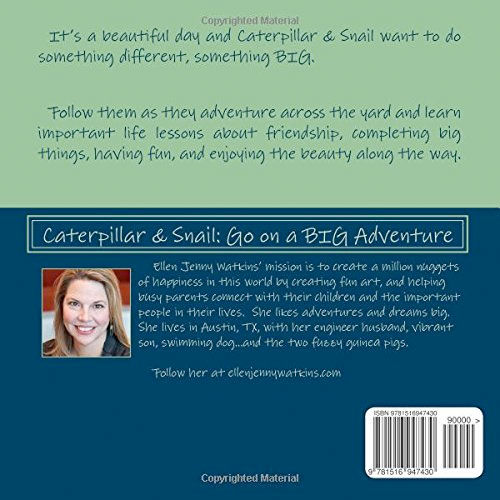 Be the first to hear about new art, workshops and more!