Creativity, Connection and Change
We all go through it, we all need it and we're all creators inside, whether we produce works of art, create teams and businesses, or create a little happiness for those around us. I speak, write, and coach on these topics and inspire busy working men and women to truly connect to their souls and to the important people in their lives.
When you're ready to be activated, take creative action and listen to the calling inside, contact me for the services below.
You need an engaging dynamic speaker to inspire your audience. One that's easy to work with and comes prepared.
Whether it's on the main stage at global conferences or for your podcast, your audience will leave motivated to take action & come back for more. I present on taking inspired action, sparking creativity, connecting to yourself and others, and the human needs of change.
Ellen Watkins blew us away the first time we heard her speak. Her ability to speak from the heart and inspire the audience gave us chills and we left excited and wanting more. Since then we've heard her speak a couple of times and each time with deeper and more powerful conviction.  Ellen isn't just focused on making people feel good, she has a unique way of actually  driving action and real change. She's a great asset to any stage.
Nazrin Murphie and Leah Hynes
RYPL [Rock Your Purpose Live]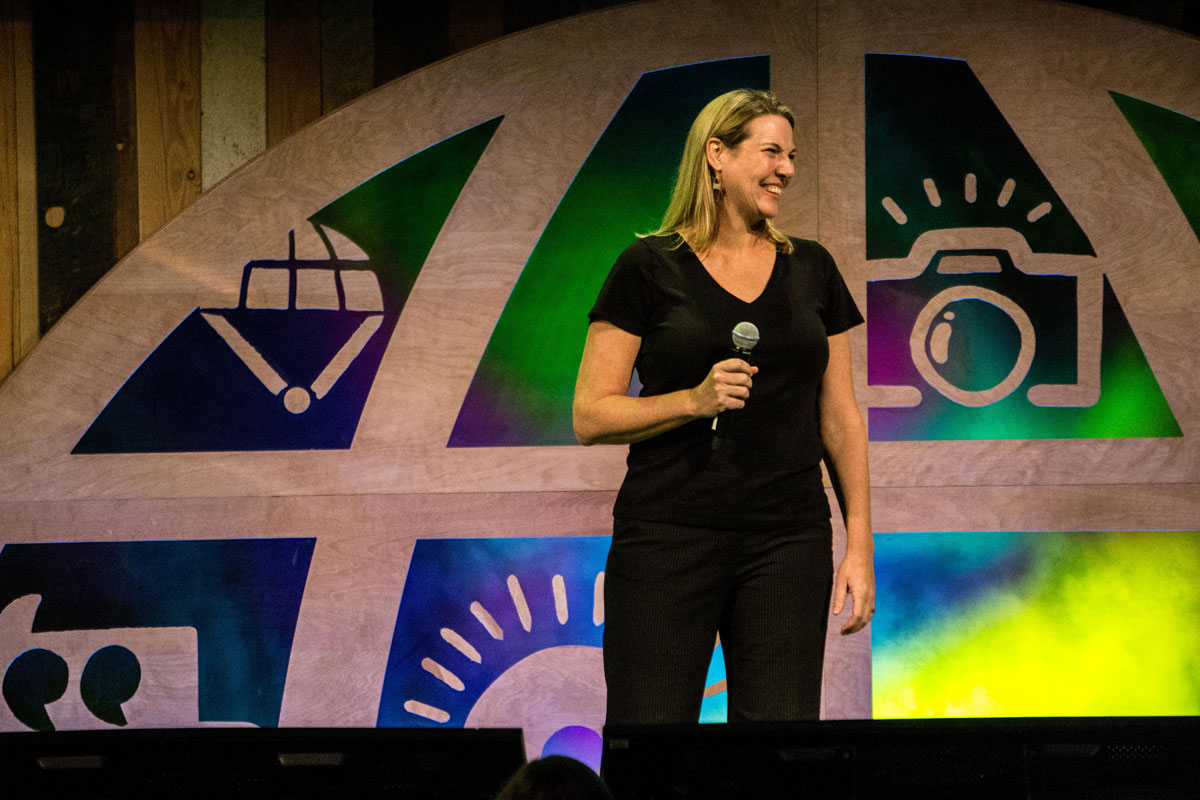 Ellen is an exceptional speaker – engaging, perceptive, inspirational – and was a huge hit on my podcast. Her story around her 52 in 52 resonated deeply with my audience and it was an absolute pleasure to interview Ellen; she delivers her message in a dynamic, impactful style and the content she shares has real value for everyone looking to move forward and make positive changes in their lives.
One word. Impactful! She delivers her topic in a such a heartfelt and inspiring way, that you can't help but be drawn in. Thank you Ellen for sharing your insights with such passion and energy. You opened our minds and inspired us to dream, create, and achieve.
Casey Lightbody
Empowered Women Revolution
You, or your team, needs clarity, focus, community and inspiration to move beyond current limitations and boundaries. You know things can't stay the same and you need a dynamic facilitator to get things moving.
Attend a customized workshop focused on building innate creativity, self-connection, or managing the cycle of change. Leave with a roadmap for clarity, knowing how you want to feel, and motivated to move into this new space, ready to take action.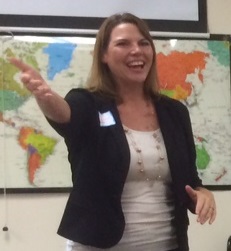 Ellen packs a punch as a communicator and trainer! I attended the Culture and Communications workshop facilitated by her and left with lasting impressions of key takeaways. Ellen weaves personal anecdotes into learning concepts, and coupled with her animated delivery makes the workshop very engaging and impactful.
Jessie L.
Be the first to hear about new art, workshops and more!
Ellen has a gift of getting people out of their shell to talk about sometimes sensitive issues, and how to solve those issues. She makes communicating to a global audience look easy. Everyone who attends a class that Ellen facilitates leaves with a fresh outlook.
Anna B.
I had the pleasure to meet Ellen the first time at a summit in Mailand (Milan). Although unsure what to expect of the summit, the other attendees and the trainers, I was more than positively surprised by Ellen and the trainings she gave to us.  Even confronted with colleagues from so many different countries, different stages of business expertise and knowledge, Ellen outperformed as trainer by not only giving everyone the right information needed but also was able to include and motivate everyone.
One of her greatest abilities as a trainer and presenter is, next to her incredible knowledge and experience, is simply "working with the audience".  Instead of just delivering content in a certain time-frame, Ellen makes absolutely sure to include the audience, monitor their understanding and motivate them to bring in feedback. Due to her positive personality the audience feels right from the start welcomed and motivated to contribute to the training or presentation.
Bianca W.
You have THAT voice. The one inside that keeps knocking. The one that only you can hear and it won't go away. Maybe you listened to it before, but you put it down. You've created success and tried all the normal routes to fulfill your happiness and make it stop, but now you need more. You've been doing it alone, and that's not working anymore. You know that if you don't do this, there's a big chance you'll live with regret.
You don't deserve that, and neither do the important people around you.
I know THAT voice. I know what it says and how loud it can be. I know the fear when you have to face it. I know what it takes to listen to it, how to do it, and I fully know how much courage it requires to take action on it. AND, I know the ripples of happiness it creates when you honor it, truly connect to it, and the impact it makes on those around you.
We'll take all I have and create a program for you, that helps you connect to that voice in your soul and take action on it. Whether it's a short program or enough to create Your52in52, you'll have clarity, information and someone in your corner as you go through this journey to touch your soul.
You are inspirational and motivational. Thank you so much for being such a positive force. Thank you for your fantastic advice and insight!

VM
Ellen is very engaging.  She likes to talk and connect at an individual level.

Clint B.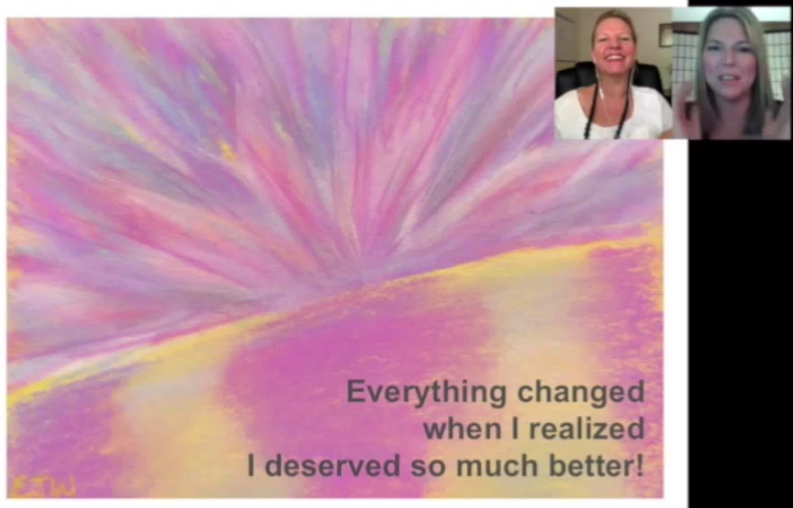 You want someone with experience. Someone you can trust to make a difference and not just give you fluff.
For the last 20 years I intentionally built my career as a Senior Global Training Manager at some of the most important tech companies. I trained, developed and coached global teams and individuals at Dell, IBM, National Instruments and Intel.
I have certificates in:
Coaching, from the Association for Training and Development and The Creativity Coaching Association
Delivery and Presentation Skills
Course Development
Performance Consulting
Project Management
and more…
I extensively trained on:
DISC personality and effective communication styles
StrengthFinders
Desire Mapping
Change Management
Neuro-Science techniques and models of human need
and more…
I presented on the main stage at worldwide conferences to thousands of people, presented hands-on workshops at industry events and inspired on global podcasts. I created, organized and facilitated multi-day global summits. I fostered collaboration among global peers, and I helped leadership teams manage big change and connect to their employees. And now, I'm a best selling children's book author and I use my all my skills to help men and women ignite their creativity and connect to themselves and the important people around them.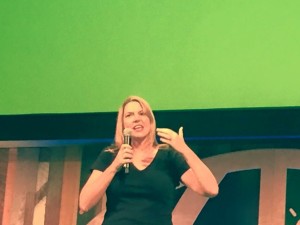 But more than the success I created, I know THAT voice. I know it doesn't go away, no matter how hard you try. Mine kept saying, 'create… Create… CREATE!' I thought by creating a great life, family and success I could make it be quiet. But, it was a constant whisper in my ear. Not until I really listened, honored what it said, and had the courage to take action did it start to change.
As a busy working mom, little by little I faced the fear and the other awful negative voices that said, 'You're not good enough' and 'It's been too long'. After 20 years of pushing down my creativity, I picked up a box of old pastels and construction paper and I created 52 images in 52 weeks.
And, little by little, I created a lifestyle habit that impacted everything. I was successful before… but now I show up better for myself, and for my husband and son. I'm more engaged in life and at work. I'm more energized and I'm just better all the way around. All because I was willing to take action.
And, even more than the feeling of how those little nuggets of creativity filled that empty spot in my soul, I saw how it impacted those around me in positive ways. And then, I saw how they took those nuggets and impacted those around them in positive ways. And, it created ripples of happiness that moved beyond us creating more happiness in the world.
I want more of THAT. We NEED more of that.
Now I'm on a mission to help busy working men and women who have that voice in their soul and have been pushing it down. Because I've experienced the impact it makes when we connect to it, honor it and have the courage to take action on it. And, I've experienced the shift that happens when they connect to the important people in their lives and the impact that it makes.
I'm creating 'A Million Nuggets of Happiness' and I'm here to help you create yours. Because it's important for us all.
The workshop with Ellen was a powerful and meaningful experience, presented by a master facilitator. Ellen doesn't just talk the talk, she walks it too. If you're ready to move forward with passion and vision, I highly recommend it. It was more than food for thought; it was a feast for transformation.
Beth H.