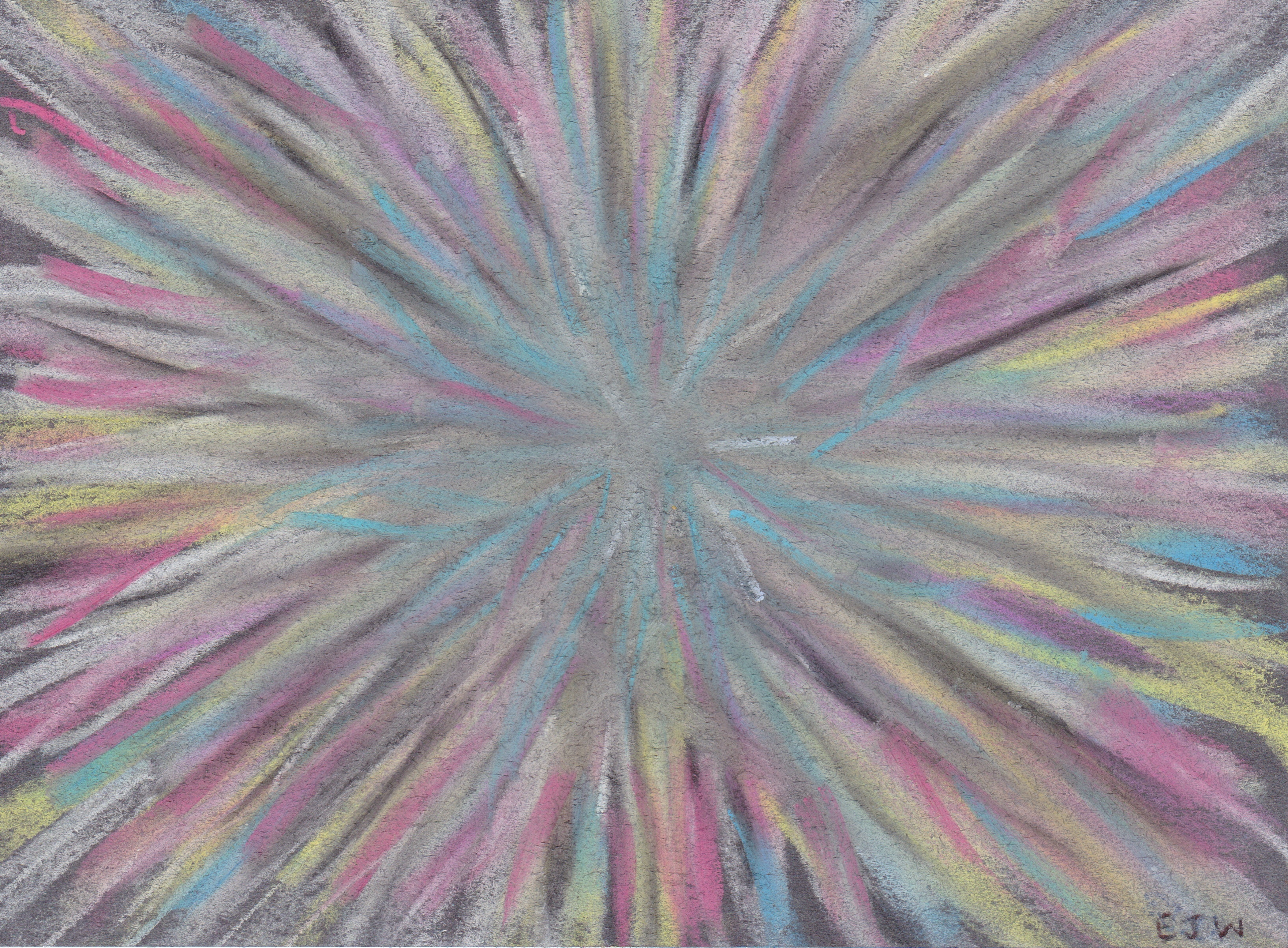 Success: Keep doing just one thing…consistantly
#1: I've ordered a set of note cards from an online printer and am waiting their arrival! They'll be here Nov 12th. I sure hope it's sooner than that, but I didn't want to pay for rush shipping. If these work out, I can deliver the promised cards to everyone.
And, #2: uploading the recent images to the site!
Here they are! I hope you enjoy them as much as I do!
This is the first image that came out. These are all 4×6″ paper. Some are pastel on paper.
I hadn't created in a very long time, and as I was starting this path my good friend Cheri asked for some thank you cards for her new business. I jumped on that offer and said YES. But, I have to admit I was pretty scared to do something again. This image was the first to appear. But, I didn't feel this was her thank you card, it seemed more like the new path I was on and the journey just beginning.
This is the next one. I think it looks like one of the marine flags you see on the mast of a sailboat. (Somebody post and tell me what they are called.) What do you think about when you look at it?
Ride the Waves and the one below, Find your Peace, developed at similar times. When you change, the new motion creates more change. But, if you ride the waves and hang on, you'll find your peace.
After these came out… then I knew it was time to create Cheri's cards. It was like an explosion was going off inside my head and I had to get it out. I had to keep creating new things. (This is also when I had the vision for this site).
This is Cheri's card. While it's not a traditional thank you card, it's exciting and appreciative and ultimately it's the energy from creating some new. Cheri's a realtor – a great one who also helped us with our house – and her passion helps people create new things and be in new places all the time. This is for her and all that she does to help Create Something New.
But just in case she wanted a house and a more traditional card. I made this for her too.

And, the final one of this spurt – but I'm way happy to say that it will not be the final one…
was created for my friend Pam. She was biking 45 miles in a breast cancer fundraiser. I offered to make something for her too, and this is what came out that very same afternoon. It's for her and the love she feels for her mom, a survivor and the person she rode for, and the appreciation for her donors. It's for her to give back and continue the love.
I feel like I'm at the top of an important mountain, but just at the beginning of the trail and there's more to see. It's an exciting view from here and I like this feeling of success…and of helping and giving to others. I wish everyone could feel what my heart feels like when I finish one of these.
Next steps: Figure out a few things with the blog site and get this downloadable for everyone, so you too, can share the happiness!